Pest-Related Diseases:- The first and the important step to protect your family is to keep them safe, now how this can be done?
There are lot many ways through which people can be affected like those of various health hazards, mental, physiological problems.
Apart from all these, there is another way through which you and your loved ones can be in contact with health concerns is through pests.
There is a need for you to protect your family from invading and unwanted pests like of bedbugs, termite, rodents, lizards etc. They are the ones which can damage the property and also to those of previous stuff of yours.
You can get rid of them with the help of pests control services, all you need is to call them and explain what kind of pests you want to get rid of.
To reach the experts, kryptonpestcontrol services are one of those who can assist you with a wide variety of pests.
We can help you by monitoring your commercial and residential space and suggest you the necessary step which needs to be taken.
Repel Bugs With Experts Techniques
The only way to get rid of pests is by contact with the professionals, we are well-trained in the field and know how to solve your problem.
With the help of advanced technologies, we use methods that are safe for you and also can make you get rid of pests.
Whether it is rodents, bedbugs or any other pests, we will suggest different methods to get rid of them.
In this way, you will be able to protect your family and also your property. We have been known for well-equipped pests control services and have extensive knowledge about different creatures.
Keep Your House Clean
The next and the most important step which can be considered is by keeping your house clean. Although you make the best possible way to keep your these pests find their way.
If you are not cleaning your house then you are giving away to multiply pests and spread diseases.
So there is a necessity to maintain your house, also in this way you will be able to less in contact with health hazards.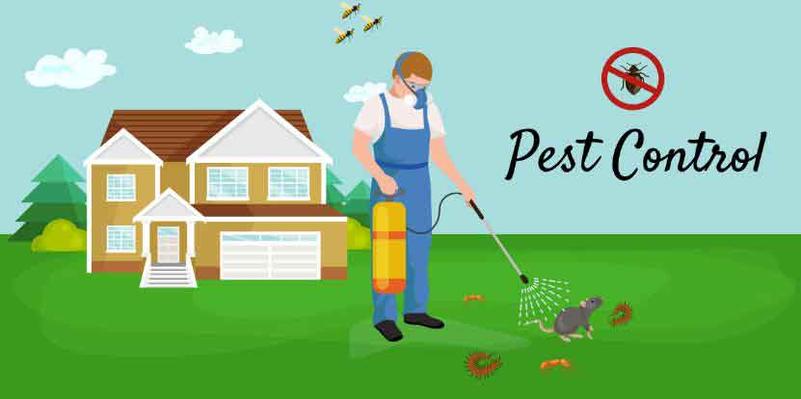 Secure The Entry Points Of Insects
When you get to know that your house has been surrounded by pests, then the first step should be taken to call experts.
Pests control services will help you to get rid of them by spraying different chemicals and techniques. Also, they know where they can make their houses and hence seal them.
There can be gaps in your doors and window frames, piping that enters your homes.By getting secured the entry points of the pests it will help you to lessen their population.
When pests have to locate then they can seek any entrance. Often people ignore all of the entry points and hence make their entry.
Here experts fix up the gaps and cracks by applying certain chemicals to the particular area. This will help you to get rid of them.
Also when the pests control services have been taken then you can be assured that they will not attack you for long.
With safe and convenient methods, professionals will help you in protecting your house and your family.
Besides this, there are the above mentioned top 3 methods that need to be taken care of and you will be able to free your space.
There is no doubt pests control service is a need when you are looking to safeguard your home. As with the help of them, you can get sprayed insecticide to your entire house and also protect you and your family from any health hazards.